Support Services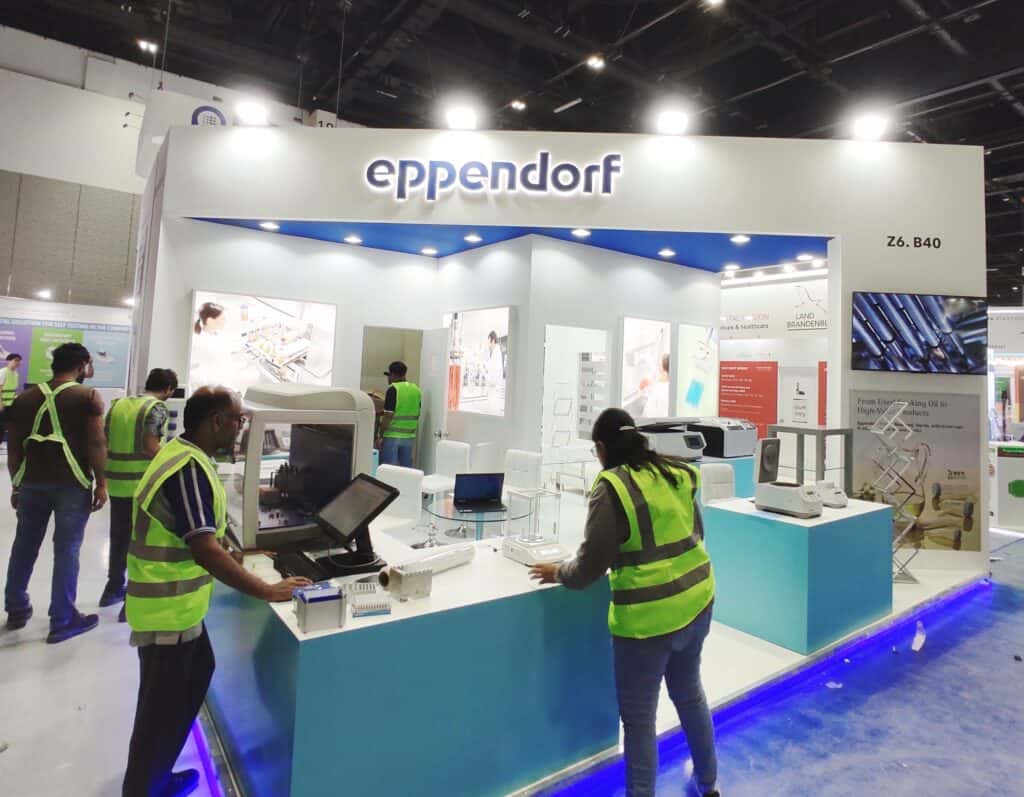 Choosing the right exhibition company for exhibition support services is critical to your success for numerous reasons. An exhibition is a valuable marketing opportunity, and the support and expertise provided by the exhibition company can significantly impact your overall performance. Here's why selecting the right company is crucial.
• Experience and Expertise:
A reputable exhibition company brings extensive experience and expertise to the table. They have in-depth knowledge of the industry, understand the dynamics of exhibitions, and are familiar with the latest trends and best practices. Their expertise allows them to offer valuable insights, guidance, and innovative solutions to maximize your exhibition's success.
• Customized Solutions:
Every exhibitor has unique requirements, goals, and brand identity. The right exhibition company understands this and provides customized solutions tailored to your specific needs. They work closely with you to comprehend your objectives, target audience, and budget constraints, creating a personalized approach that aligns with your brand and maximizes your impact.
• Cost Efficiency:
While it may seem counterintuitive, choosing the right exhibition company can actually save you money in the long run. Our expertise and industry relationships can help you negotiate better deals with vendors and suppliers, avoid unnecessary expenses, and optimize your budget. We can also help you identify cost-effective strategies without compromising the quality of your exhibition.
• Attention to Detail:
Exhibitions require meticulous planning and attention to detail. From booth layout and signage to lighting and audiovisual effects, every element contributes to the overall success of your exhibition. An experienced exhibition company has an eye for detail and will ensure that every aspect is thoughtfully considered and executed to create a compelling and engaging experience for attendees.
• Project Management Services:
Effective project management is essential for the success of exhibition participation. Our team can act as an extension of the client's office, handling all aspects of exhibition planning, coordination, and execution. This includes timeline management, budgeting, vendor coordination, and overall project supervision.
When DEC Best exhibition stand-building company in Dubai, provides exhibition stand support services for your participation in exhibitions in Dubai, they essentially become an integrated part of your team. Here's how the collaboration typically works:
• Understanding Your Requirements:
To begin with, DEC company teams will work closely with you to understand your specific requirements, objectives, and branding guidelines. We will gather information about your products or services, target audience, desired booth design, and any other details necessary to create a tailored exhibition stand.
• Design and Planning:
Based on the gathered information, the DEC team will utilize Our expertise in exhibition stand design and planning to create a concept that aligns with your vision. We will develop detailed booth layouts, incorporating your branding elements, graphics, signage, and any requested interactive or audiovisual components.
• Collaboration and Feedback:
Throughout the design and planning process, the DEC team will collaborate with you, seeking your feedback and input. We will present our ideas, share design mockups, and make adjustments based on your preferences. This iterative process ensures that the final booth design meets your expectations.
• Construction and Fabrication:
Once the booth design is finalized, the DEC team will proceed with the construction and fabrication of the exhibition stand. We will utilize their resources, skills, and experience to bring the design to life, ensuring high-quality craftsmanship and attention to detail.
• Logistics and Installation:
DEC will handle the logistics involved in transporting the exhibition stand materials to the event venue in Dubai. We will coordinate with the event organizers, ensuring adherence to venue regulations and timelines. The team will be responsible for the efficient installation of the booth, ensuring that it is set up according to the approved design.
• On-site Support:
Throughout the exhibition, the DEC team will be present on-site to provide comprehensive support. We will manage any technical requirements, oversee the operation of audiovisual equipment, maintain the cleanliness and tidiness of the booth, and address any unforeseen issues that may arise during the event.